What do you stand for? Jim Stengel helps businesses identify and activate their brand ideal. We helped him build a presentation tool to spread the word.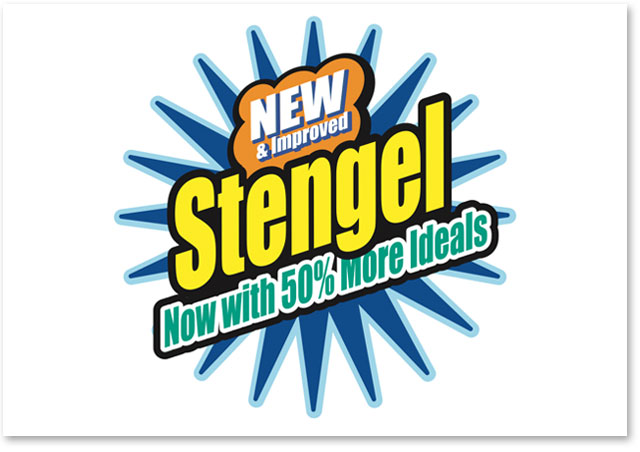 Jim Stengel is the former Global Marketing Officer of Procter & Gamble, where he oversaw an $8 billion advertising budget and had organizational responsibility for nearly 7,000 people. Jim now travels the world sharing his passion for growing brands through a focus on higher ideals.
We partnered with Jim and Grow Marketing to create a vehicle to share his research and core ideas. The Keynote needed to reflect Jim's personal style and depth of thinking, while allowing for audience engagement. Jim has now presented the slides all around the world, to overwhelmingly positive response.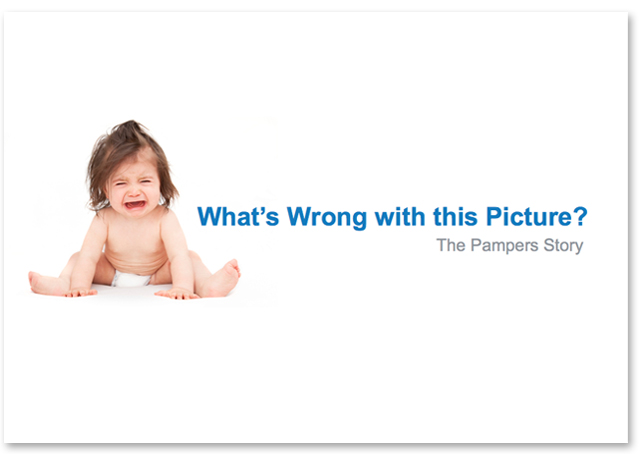 Jim's presentation style is improvisational and interactive, so slides stay away from bulleted lists and charts. Instead, we focused on simplicity and provocative questions. The speaker is the focus, the image is the back up: engaging but not distracting, often acting as the kick-off to a beat in the overall narrative.

The image above is the lead-in to Jim's turnaround success with P&G's Pampers division—moving the brand ideal from keeping babies dry to a baby's health and sleeping through the night.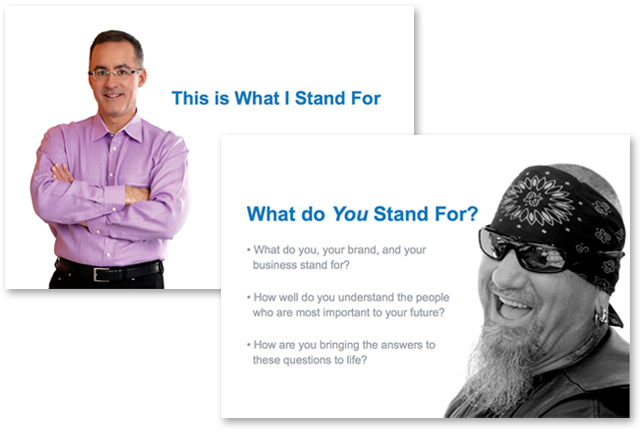 Jim likes to keep things light as well as inject the occasional unexpected juxtaposition. The sequence above is the lead-in to a provocative video that powerfully articulates the Harley Davidson brand ideal.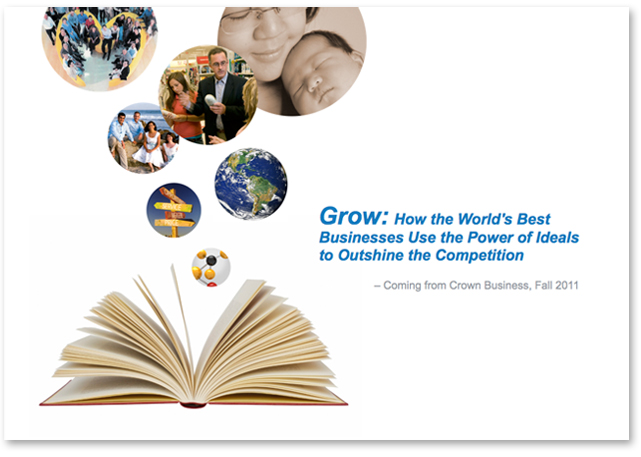 Jim has written a book expanding on this presentation's ideas. The slide above introduces the book by tying in imagery from previous slides.
Project: Jim Stengel Keynote
Agency: Grow Marketing
Services: Graphic design, content strategy, writing/editing